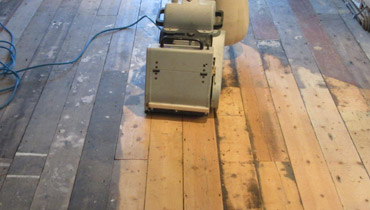 It is a sad fact we at Croydon Floor Sanders consider as a common thing, that beautiful but worn solid wood floors are hidden under dusty carpets and outdated linoleum. By keeping neglecting some possible and existing issues, solid wood floor owners get to the point where dealing with this is way too much money and time and no one has the time to deal with that, then carpets come like an easy solution.
We are glad the era of the carpets trend is already over and that so many people in Croydon opt for restoring the initial beauty and glory of their old hardwood floors. Even if the situations looks like a lot of work to you, be sure to ask for help our experts, they maybe could surprise you, surpassing your expectations.
In fact, as an experienced and knowledgeable professionals we are, we don't believe in the existence of a wooden floor, which can't be totally transformed and impressive once again. On another hand, wood is what adds value, style and class to every property in Croydon, so if you already consider a restoration project, we are here to help you achieve the best results!
Often older solid wood timbers are a subject of major issues and you are going to need a serious working force for the repairs. Try to look for skilled and experienced professionals, since this is definitely not a DIY job and it may require additional skills and someone to know how to deal in that scenario. However, most of the beautiful wooden floors, hidden under a carpet, often need a light cosmetic treatment and what's better than a sanding service?!
What the sanding service can do to the floor is a significant visual change and adding longevity and durability to the whole construction. The method, of course, can't deal with the major defects, however, it can get rid of the most imperfections. Sanding removes worn and dirty finishes, scratches and finer dents, small gaps, stains and more, to leave the surface extra sleek and even, ready to be re-finished and stained, if you decide so.
Sanding is also great for newly installed ones. Many clients in Croydon opt for purchasing an unfinished timber because of the better price and the freedom they have to pick a colour and effect of their choice. When installed, unfinished floors can be sanded, as recommended, so the timber can adjust to the new environment and also in order little imperfections to be removed, otherwise, the colour pigments when staining will only highlight these defects.
Sanding is a great service, which can bring only benefits to your floor. However, best results can be achieved by the professionals and that is what we offer to you in Croydon – flawless performance, timely and affordable service!