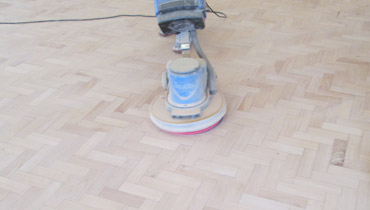 As many real estate agents will tell you, wooden floors add value to every property, being a huge selling point. No matter if you would like to sell your house in Croydon, to buy a new one or simply to upgrade your property, wooden floors are the best thing to start with. Wood always brings class, elegance and warmth and with the variety wooden floors comes with, you have complete freedom of choice.
Pale shades or deep colours, different and interesting textures, rustic grades to tranquil vibes and everything in between – the choice is yours. However, among all the types of wood floors, installations and wood species, there is one option that tends to be the real art. Parquet is something in between the functional aspect of a facility for everyday use and the bespoke beauty of an art project. In fact, parquet, besides being a popular type of wood flooring, comes in a variety of patterns and designs, which are always the focal point of the room, working as a perfect decoration or dominating with a vibrant appearance.
As it comes for the functional aspect, parquet, as a real wood product, is a really durable and long-lasting option, hard wearing and shock-resistance. In addition, it is easy to maintain and hygienic and overall comes with all the benefits of hardwood timbers. What differs parquet is the type of installation. Parquetry blocks are cut in different sizes and geometric shapes, available in a variety of wood species and grains, composed in complex patterns. Another alternative is the mosaic-panel parquet, factory-made panels of previously arranged blocks. No matter what type of pattern, colour, material and grain you choose, parquetry is still amazing, bold and vibrant option for every property in Croydon.
In order to maintain your parquetry installation, sanding is recommended occasionally. Like a real wood product, parquet floors can also be a subject of issues, however, it is really easy to deal with them and sanding is an essential service in that case. We have a great experience dealing with that type of mosaic wood flooring and this is something we are really proud with because parquetry is known for requiring preciseness and attention to details. Because of the need of individual treatment for every block, due to the risk of sanding opposite the grain because of the different directions the blocks are fitted in, you are going to need a really experienced and knowledgeable team, being able to offer to you high-quality equipment and finishing products.
At Croydon Floor Sanders we can answer all your requirements and achieve your dream projects in Croydon. We promise you the final result will impress you. We also promise a hassle-free and no-mess performance, timely and long-lasting service, affordable prices, which will surprise you! Get in touch now, call on 020 88309782 or use our e-mail and we will answer all your questions!