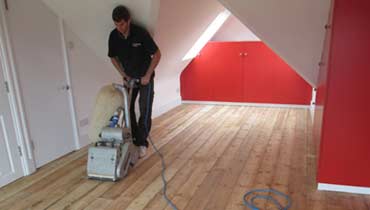 The perks of Croydon Floor Sanders's floor sanding services and the sanding method in general are many and here we are going to mention some of them. If you want an update and refreshing, keeping the condition of your floor in good shape and preventing it, here are the benefits of the procedure:
Improvement – Sanding guarantees not only visual improvement, creating sleek and even surface, but also stability improvement, making the whole construction more durable and sustainable.
Longevity – In connection with the above mentioned, sanding has a long-lasting effect when done by our professionals. The high-quality finish can prolong the life of your floor, the proper maintenance routine can help it serve you decades. In addition, sanding is a preventive method.
Prevention – Sanding removes finer scratches and defects, which have the potential to grow into serious issues if neglected.
Hygienic and hypoallergenic – Unlike carpets, wooden floors won't collect the same amount of dust and other allergy causes, especially when treated with the sanding paper machine occasionally.
Easy to maintain – Once your floor experience a proper sanding service, it gets really easy to be maintained and kept in flawless condition. Simply follow the experts' recommendations.
Warmth and cosiness – In general, exactly the wood flooring is the feature that can bring a lot of warmth and elegance, turning every house into a home, being the heart of every business or commercial space.
Everlasting beauty – Every wooden floor remains a classic example of beauty and style, no matter current trends.
If you would like to boost all these amazing features of your wooden floor, our sanding services, available in Croydon can do the magic. We will repair and restore slightly or heavily damaged solid wood, engineered wood and parquet floors in order to prepare them and create a sturdy and everlasting base. Then we will sand the surface to perfection, getting rid of all the imperfections and preparing the floor for the upcoming sealing and staining. Refinishing is recommended at that moment, because the pores of the wood are open and the products and colour pigments will adhere successfully, creating a great colour contrast and protective barrier.
Our Croydon team includes experienced and reliable experts, which are talented and very skilled. We spent years researching the best methodologies and equipment and don't stop to improve. We are not simply licensed and trained, we are dedicated to fulfilling your highest expectations.