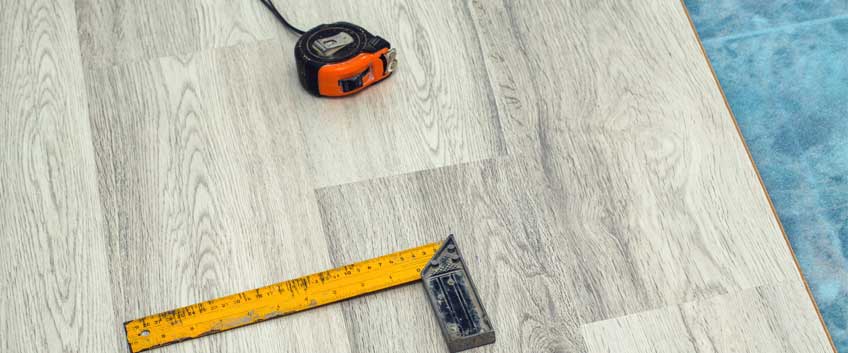 Although today's topic may seem a bit controversial and not that easy to determine and discuss at all, we felt the need of sharing our opinion with you on the topic of what should include your wood floor installation quote, so you can get the most for your money. Of course, when it comes to prices for services, it all depends on your location and what is considered to be a "normal" price for a service in the area you are. It also all depends on the service itself, on who provide you with the service, etc. However, the UK's wood flooring market is pretty synchronised and here is where some common and average costs and fees determine and affect the market. Let's have a deeper look and find out more!
The information we are going to discuss will be very useful and helpful for you when planning your wood flooring purchase and installation budget and we will help you roughly calculate a ballpark figure for your new flooring. Keep in mind that when the time comes to hire an installation contractor, you are going to need some further information. With small differences, there are some rises and downfalls on the average price, depending on the company and contractor you are about to hire, but still, there are some differences. Here are some of the things you have to expect to cost you a certain amount of money when planning a wood floor installation service.
When hiring an installation contractor, always remember to first ask for a written quote. In the wood flooring service branch, a written quote is a binding contract under which terms and conditions the work will be carried out. When having a written quote, which you will be given after the professional installers ask you for your requirements and needs and inspect the place, where the installation is planned, you do not have to be charged with any additional charges and fees you do not expect and you are not informed about. A written quote is very important for both parties and it guarantees some security, since vague quotes may soon or later lead to disagreement and in extreme cases – to legal action at a later date. What should you look for on the installation quote?
Is there already existing flooring that needs to be removed beforehand? Is the removal and disposal of the old flooring included in your quote?
Preparation is a very important step of the whole process that guarantees your floor will last a lifetime and won't struggle from some of the common issues. There is a number of possible subfloor costs that need to be mentioned in your written quote since some subfloors like concrete need to be fixed or replaced before the installation continues. This is the exact time when an underlay is installed if you are in need of sound-proofing, a moisture barrier, etc.
When planning an installation in more than one room, has the difference in floor height in the different rooms been taken into account? Will a new floor needs to be built up in order to match the level of the adjoining room?
Is there anything in your quote mentioned about the responsibility of moving furniture pieces, appliances, doors?
What materials will the contractor be supplying?
The material cost should be based on the actual square footage of the room.
Do not forget the mouldings! Some clients think that mouldings are necessarily coming included with the wood flooring materials when they are a separate element you have to purchase additionally.
When it comes to the installation of unfinished wood, your quote should state which finishes are used and with which sealing and finishing products. Do not forget that sanding is a necessity for unfinished wood too, and it is an additional service.
The contractor's work has to come with guarantees too and they should be clearly stated in your quote.