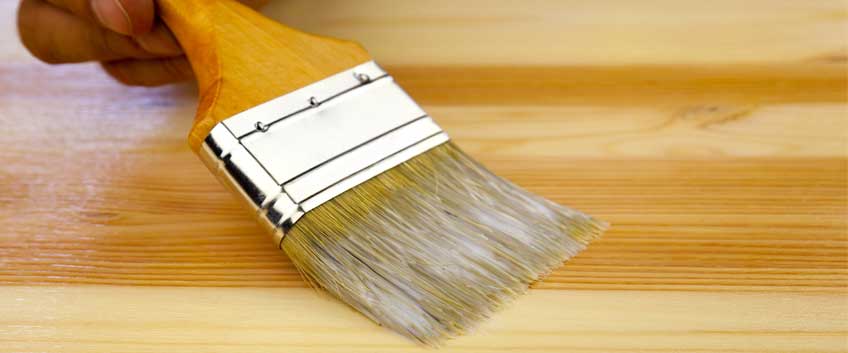 Do you remember the way your newly installed hardwood floor looked like? The shine and gloss, the completely even and sleek surface, the cleanness, the freshness, the loveliness? Well, you can stop daydreaming and experience and enjoy the same look over and over again. Now looking your worn, scratched, distressed and faded hardwood floor this may seem impossible to you, but believe us, it is not only possible but also completely easy, affordable and fast service known as wood floor recoating.
Wooden floors are great in terms of stability, solidness and so, however, they also can be a subject of issues. Issues happen accidentally, or they grow bigger with time, so the first rule you have to follow when owning a wooden floor is not to neglect minor issues like finer scratches, smaller gaps, inappropriate cleaning routine and products, water spills, etc. The proper maintenance guarantees not only a better-looking floor and a healthy indoor environment, but also elongate the life of the floor and its finish. Speaking of finish, the wood floor protective finish is another very important aspect you have to look after, when having hardwood flooring installed.
The finishing layer is the one with the aesthetic purposes, looking that shiny, glossy and sparkling clean at the beginning. However, finishes have an even more important purpose and it is their protective abilities. Working as a protective barrier over the bare wood, the application of finishing products over unfinished planks and timbers is the most essential thing you have to be aware of. Well, as it is with wood, wood floor finishes are also not everlasting and they need to be renovated and re-applied every once in a while. When your floor starts to look dull, dirty, worn out and scratched, it is about time to consider a refinishing service. And if your floor is finished with wax, then the process is called recoating.
What happens when recoating? Well, wax-finished floors are usually the first to get dull with time, because this is how waxworks. The recoating process starts with removing the old and tired coat of wax, till the bare wood underneath is exposed. If you are not sure about the finish if your floor, the wax is easy to identify by sweeping an area of your floor that you can easily hide with a furniture piece in case of an issue with a damp cloth. If a grey-ish stain appears on the floor, then you deal with wax. The wax layer is often stripped off with sanding or using appropriate products. Once the bare wood underneath is completely even and flawless-looking, then you can continue with re-applying the new coat of wax. The already waxed surface should be then polished additionally for an even more uniform and sleek look and to avoid a slippery surface.
In general, recoating is better done by the professionals, so if you don't have enough experience and knowledge, better don't waste your time and energy for DIY-ing.