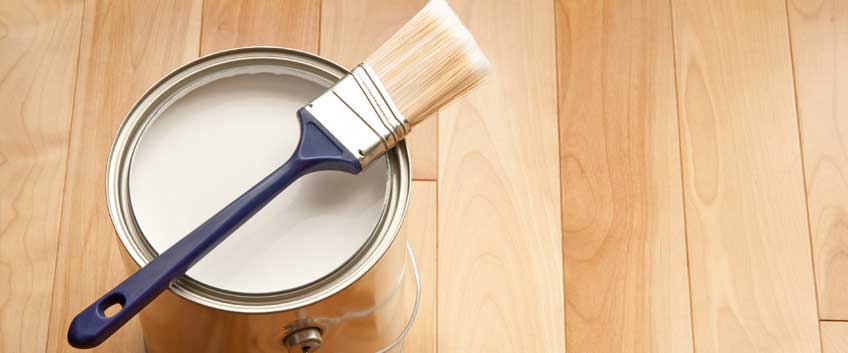 Being an owner of solid wood flooring, you already know the many benefits and advantages it comes with and its fascinating natural beauty and durability. However, you should be also familiar with the fact that from time to time your solid wood flooring will be in need of a professional refinishing service. Be it from the need for some visual improvement or improvement in the general condition, be it in order to get rid of some small issues and imperfections and prevent them grow bigger and more serious.
A little more maintenance and care every now and then is very important and if you make sure to provide your floor with a refinishing, or as we call it, a face-lifting service every now and then, your hardwood floor will thank you and serve you loyal for many decades ahead. Over time, your floor may lose its lustre, become scraped and scratched, experience general wear and tear or become stained with spills that are permanent and cannot be removed and this is when you know that it is time for a wood floor refinishing.
If you are planning to tackle a refinishing project, however, here are all the important things to know, before starting with the project.
Time
A quality and thorough refinishing project are not going to happen overnight. You cannot rush it and it is not a quick fix if you want the best results possible at the end. Yes, it might be a bit too stressful and overwhelming to have a wood floor refinishing project at home and you probably want this all to end as soon as possible. However, the sacrifice worth it since at the end of all this you will be able to enjoy a wooden floor that is imperfections-free and looks brand new. Be sure to allow yourself plenty of preparation time too for removing furniture, cleaning the floor and gap filling if needed. Spend time to protect the surrounding rooms from the dust expected too.
Expertise
Wood floor sanding and refinishing are definitely requiring professional skills, good training and experience and if you believe that refinishing is an easy job, then you are way too confident. If you are not experienced and if you are pretty much scared by the idea of DIY this project, then we highly recommend hiring a professional contractor.
Tools
The right tools (all of them needed) is also another very important aspect that determines a good refinishing job and a smoothly-running project in general. In a nutshell, for refinishing your wooden floor you are going to need (hire) a sander with belts with different sandpaper, dust mask, eye and ear protection, appropriate filler for gap filling, bristle brush for applying the finish and more.
Budget
Your budget is definitely one of the most important aspects of the whole conception. Your budget will highly determine the quality of the materials, whether or not you are going to hire a professional service, etc. In general, wood floor refinishing can be a costly task to undertake, both if you DIY it, or you ring the professional sanders.