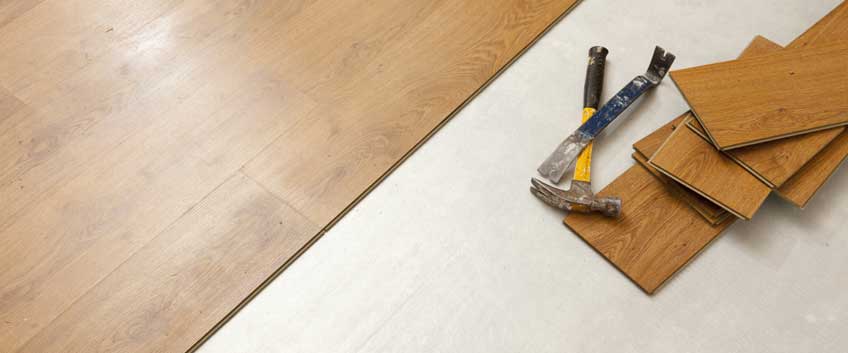 The reclaimed wood flooring trend is rising for the past few years and since there are so many questions on this topic rising along, we need to give answers to your frequently asked questions. Now, let us explain reclaimed wood flooring first. Reclaimed hardwood flooring is made out of wood that is recovered from barns, farmhouses, old factories and some other old buildings and, in general, reclaimed wood is as the saying is: "someone's garbage is other's treasure". It is also a great way to make an eco-friendly choice since it is a sustainable choice from sustainable resources. Some of the commonly used wood parts that are used for the manufacturing of reclaimed wood flooring are bay flooring, granary boards, roof rafters, floor joists, structural beams and others.
What kind of subfloor do you need for installing this type of reclaimed wood flooring over? Is concrete, underfloor heating, or below grade appropriate? Reclaimed wood is no different than new wooden materials in terms of installation. You can successfully have reclaimed wood installed over radiant heating, concrete and below grade. Of course, proper acclimatisation is a must and in this case, it is even more important than the acclimatisation of new wooden materials, since the reclaimed one is already used to their old environment. If you miss this period, then there is a big chance for the floor to start shrinking and enlarging.
How do you install reclaimed hardwood flooring?
In general, there is no difference whether you are installing new or reclaimed wooden planks and boards, besides only a few slight differences and details. Engineered wood usually takes only a few days to acclimatise to the new environment of your home, reclaimed wood can take two to three weeks to be ready for installation and get acclimatised to the new environment, the level of indoor humidity, etc. The process of the installation itself could also take a bit more time since the reclaimed wood boards are not uniform and need a lot of attention to details and some additional treatments too so they can fit within the room, but the outcome is worth the extra time and will look amazing, never making you regret your choice since reclaimed wood looks very unique and adds a lot of character and specific atmosphere to space.
How do you finish reclaimed wood?
There is no difference in finishing reclaimed wood and "normal" wood and you can finish your reclaimed wood floor with a product and effect of your choice, so whether it will be glossy or completely matt, UV-protected, or protected from extremely high traffic, it is all up to you and your requirements and needs. If you are still in doubt, the professionals will give you advice.
What are the negatives?
Reclaimed wood might not be for everyone, although there are no some main differences in how you are going to look after it and what type of maintenance you are going to provide your floor with. It is simply a matter of choice.