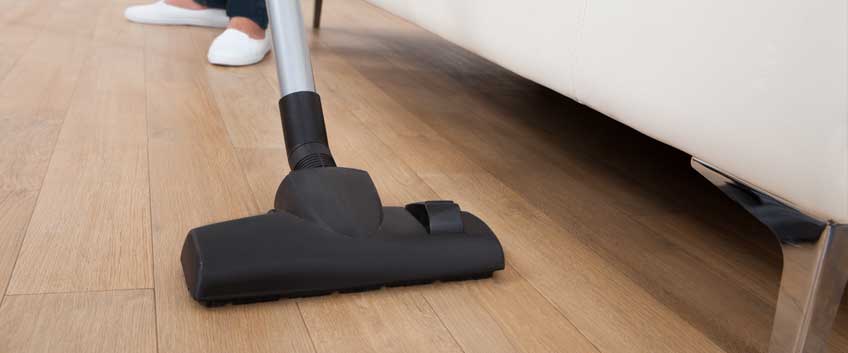 The holiday season is upon us and everyone is wanting their house to look perfect and sparkling clean before the holidays. Making your house Christmas-ready for the holidays and for all the guests and holiday dinners is definitely not the most pleasant thing in the world, however, it is a necessity. In this rather stressful and overwhelming time of the year, you may be tempted to make things happen more quickly and neglect some of the important requirements for cleaning and maintaining some spots of your home. Of course, speed is more desired than thorough cleaning at this time of the year. However, a wood floor cleaning is a matter of proper maintenance whole year-round and taking the right decisions on time. In this line of thoughts, be sure to maintain and treat your hardwood floor properly this season and invest in high-quality cleaning products and that way you will enjoy a flawless-looking floor in perfect condition for the longest time.
Let's talk a bit more about steam cleaners and if using them is appropriate for hardwood floors. In fact, cleaning with steam cleaners is definitely a convenient way to speed-clean the entire house, but is this the right way to clean hardwood? If you are hosting a get-together or a Christmas dinner, for sure you want your home to look fresh and what better way than using the steam cleaner?
We are not recommending you to use any kind of steam cleaner on solid and engineered wood floors, although there are some brands that advertise steam cleaners are suitable for wood. The concern is that they simply generate too much moisture and also change the indoor temperature and because of that they are highly not suitable for wooden floors.
While it may seem that steam cleaners are doing an excellent job in cleaning solid and engineered wood, the potential risks they may cause are too great to allow us to give our recommendation. For example, steam cleaners and the way they will change temperature is not good for wooden floors that are glued to the subfloor, because there is a high risk of the steam to destroy the wood glue and lead to loose planks and boards. Even more important, the number one rule of cleaning real wood floors is never to use water and to minimise the usage of liquids as much as possible.
The use of steam cleaner will clearly violate this rule because, over time, the moisture generated from the steam will be absorbed by the floorboards. Wood is a natural material with porous structure and this combined with the absorbed moisture is eventually going to lead to these boards swelling in place which results in bucking. Once the board starts to "move" and swells, it has nowhere else to go that "popping up" and leading to major issues with your floor. No matter what type of wooden floor you have, remember that each structure would still be negatively impacted when excessive moisture is absorbed by the planks and boards.