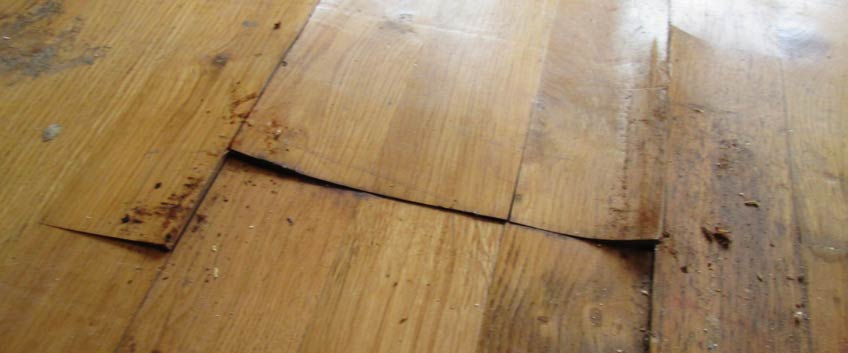 The wooden flooring is traditionally the best possible variant of flooring in your home. It will give a cosy look to your home, but although it is made of high-quality materials, there can be some problems that can appear in time. Such a thing has happened to some people after fitting quality parquet in their home. Some clients complained about the state of the flooring that they have installed. After some time some problems appeared with the corners, they started to bend and the whole look of the flooring was damaged. The parquet that had been fitted was with a width of 6,5 cm, oil was applied to it as a top layer. The boards were installed following the so-called tongue and groove technique.
What was the trouble
The research of the problem stated that the problem with the corners only occurred when they were on the diagonal, perpendicular to the grain. The core of the flooring split and probably this was the cause for the curled corners. There was not a high humidity level in the room, and also there was not extensive drying. The level of moisture was also measured in the upper layer of the flooring, and its values were normal. The pattern of the flooring seemed like the usual one. But the direction of the grain was one thing that was unusual. And the line between the corners was situated perpendicularly to the grain. As consequences from this can be pointed:
More resistant were the elements, which were parallel to the edges.
Less durable were the boards diagonal to the grain. They were more sensitive to drying.
The groove with size 6.5mm, in a form of a rectangle, making the flooring sensitive to the dryness of the environment. Because of the diagonal situation of the grain, the concentration of stress was at the upper part of the groove.
What can we do for repairing this kind of problem?
Little holes could be made and the board can be glued with resin. This will not look so good, but if this is causing you too much trouble, the solution is the instalment of totally new flooring. And you should keep in mind the information about the stress concentration for your future projects. You should choose shallow grooves. You can always call Croydon Floor Sanders if you have problems like this. We are here for you whenever you need some tips or quality work in your home. We can repair your flooring if you also have a problem with curved corners, and we will even install a new one if you require. Feel free to contact us on 020 70360625 and we will be glad to offer you our services.