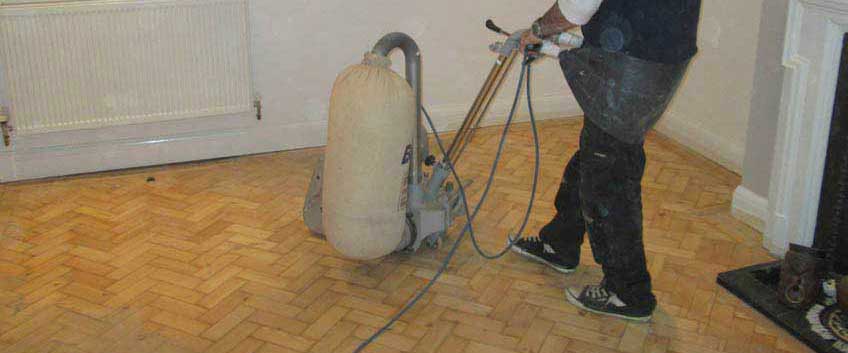 Wooden flooring is the preferred option for so many people and for so many reasons. Among the best features of the wooden floor are that it is hard-wearing, pretty resistant to damaged causers and overall easy to look after and maintain. An easy and quick weekly cleaning routine should be enough, including vacuuming the surface with the plugin for hardwood floors in order to prevent scratching, or sweeping with a soft-bristled broom and mopping with a damp mop. In addition, you have to make sure you remove liquid spills immediately since moisture and hardwood are really not one true pairing and you will enjoy the floor in good condition for a long long time.
However, with time you may notice some wear and tear, discolouration and scratches over the sleek and glossy surface of your wooden floor. Don't worry, these are normal processes and changes, which the floor will experience due to everyday use, frequent traffic and another internal and external impact. However, be sure to not neglect them, because even the finer scratch, left grow bigger may cause serious issues and this is the last thing you would like, right?
In that situation wood floor sanding is always recommended. Sanding is an important part of the maintenance routine and the surface can be treated occasionally with the sanding machine. If you are a proud owner of a hardwood floor, you already know it can be sanded up to 6-7 times in its life, depending on the thickness of the timber. If you are not sure if the floors are already previously treated, ask the professionals for help. Hiring a professional sanding workforce is also recommended if you own an engineered wood floor because this can be a tricky thing. Engineered wood floors come with a thin real wood top layer, which is easy to be stripped off during the procedure. Parquet floors are also a subject of professional sanding service, otherwise, you put at risk the pattern and you may lose the art line.
Other than that, sanding is really timely, easy and tidy process, if done by the experts, and will lead to impressive results. By treating the surface, the sanding machine will lightly remove all the finer imperfections, scratches and dents and even smaller gaps and stubborn stains. That way you can enjoy a completely smooth and sleek surface with long-lasting power. So, you have the chance that you wouldn't have with any other type of flooring – to have your floor brand new looking every few years and that is amazing!
In that line of thoughts, sanding is also great with prevention abilities. By removing all the defects and imperfections you make sure they won't turn into major issues sooner or later. And, believe us, you definitely want that, otherwise, you will end up with broken or loose planks, very deep scratches, squeaky noise, etc. Right after sanding is the perfect moment for sealing and staining, because the pores of the wooden structure are now open for the products. Colour pigments often tend to highlight all the imperfections on the surface, so make sure you have them removed before planning a staining project in Croydon!