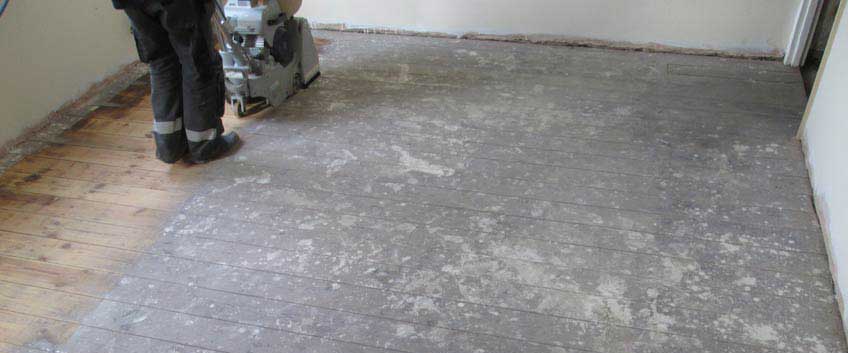 Wood floorings are forever… Well, not exactly, but wood is a material, which can last for a long time, if you have the proper maintenance approach. The reason so many people in Croydon and all around the world opt for investing in wooden flooring is eloquent and is another evidence that besides the many benefits of that type of instalment, wood flooring is also a long-term investment and a sustainable choice.
As an owner of one, or if you are planning to purchase, no matter if solid, engineered wood or parquetry, you have to know the few hacks for keeping your floor, its surface and its whole structure, in flawless condition for longer. One of the biggest secrets… well, not exactly a real secret, because it is the most popular service in our branch, but for the sake of this article – one of the biggest secrets for maintaining wooden floors in tip-top condition is sanding!
Since we can talk a lot about wood floor sanding, but no one is willing to stay to the end of this lecture, we will try to resume the most important information in chronological order. Let's start with the buying stage. Many people opt for unfinished wooden floors for two main reasons – they are cheaper and they give the freedom of being customised according to the individual taste and requirements.
Unfinished lumber material leaves the factory without any further treatment, including the application of finishing product and are installed that way. And since you can't leave that way… well, you can if you would like to completely replace your floor every year, considering sanding service is essential since it will prepare the bare wood and open its pores for the finishing and staining products to do their magic.
But the floors in real and emergency need of sanding are the ones, experiencing serious issues. Sanding won't fix loose and broken planks, neither stop the woodworms from practising their cooking talents with your floor, but it will make them feel guilty for their unhealthy way of digesting and also prevent existing issues to grow bigger. The procedure consists of stripping off the worn, dirty and distressed top layer from the surface and all the fine scratches, little gaps and stubborn stains included.
That way the surface get smooth, even and sleek and adding a finishing touch of colour and gloss of your choice – much easier. Overall, wood floor sanding is a beneficial experience for every wooden floor, being engineered wood, hardwood or parquetry. It can be also a pleasant experience for you if you make sure you hire an experienced and reliable technicians for your project in Croydon.