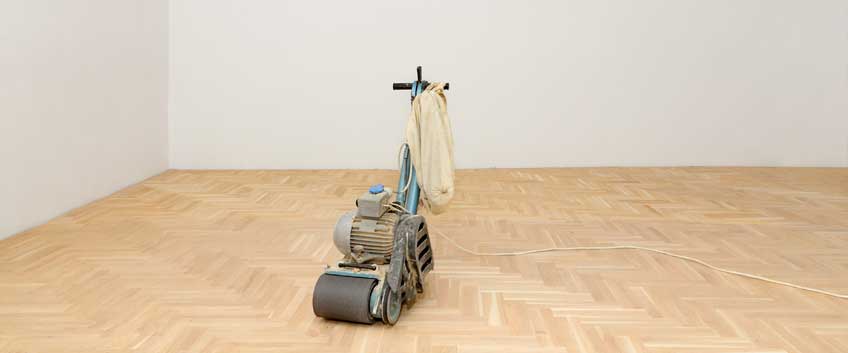 If you are planning a wood floor sanding and refinishing project, then you may consider doing this during the spring season and spring break. Better done yet and you can use your need of refinishing as a perfect excuse to go on vacation, right?
Here are just a few of the reasons why wood floor sanding and refinishing are recommended in the spring season:
Vacation
If you are planning to go on a family vacation in the spring break, then you will be out of the house anyway, so why don't you save yourself the lack of comfort of having a wood floor sanding and refinishing project running at home? The best thing is that you will enjoy a small getaway and a good relaxation at some amazing place, while the sanding experts are improving the look and condition of the wooden boards at home. What more can you ask for? In addition, every sanding and refinishing project means that you have to remove all the furniture in the room, where the project is happening and if this happens to be your bedroom, then you are in need of a hotel room anyway! Why not use this opportunity for a short and relaxing vacation?
It can get loud
Speaking of lack of comfort while the sanding project is running, sanding can really get loud and messy! Even the most professional and experienced companies that promise to minimise the hassle and stress can guarantee that you will not get a sign that something is happening at home. Are your family and you able to live around the hardwood specialists while they are doing their job? Instead of making your hearing suffer, you could be on vacation, while all the magic is happening, so consider spring as a perfect opportunity to combine both of the things!
Furniture cannot be moved back immediately
Moving furniture back to its place, while the newly applied finish of the floor is still not completely dry, now that is a bad idea. And how you are supposed to live in a room without furniture? How you are supposed to enter and walk around a room with a not completely dry wooden floor? You are not supposed to do that, you are supposed to get on vacation!
Odors
Some sorts of finishes have a very strong odour to them and you definitely wouldn't want your children and pets to be exposed to these fumes. It is always better to be on the beach, where the air is fresh!
Dust and debris
While there have been many wonderful and efficient innovations in almost completely dust-free equipment, it is still almost completely dust-free, which means that you have to almost completely deal with dust and debris, while at home in the middle of a wood floor sanding and refinishing project. Sanding experts will take care to eventually remove the remaining dust and debris, but why live with that hassle and stress? Not to mention that dust and debris make an unhealthy indoor environment and can provoke allergies and a number of conditions!