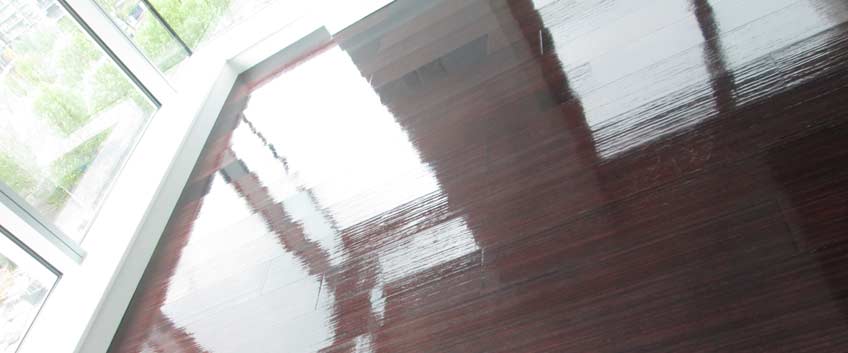 Once upon a time there was a beautiful Victorian house with impressive wooden flooring. Many families and generations used to enjoy this wooden flooring for so many years and its elegant and classic ambience in the spacious rooms, many generations used to spend their Christmases in the cosy and inviting setting. With time and due to the frequent traffic and the everyday use the wooden floors got scratched and damaged the owners of the house decided to hide it under a big carpet and forget about the wooden beauty they have.
A quick travel to nowadays and this beautiful, but damaged wooden floor is still hidden under the dusty carpet waiting for someone to explore it and help it. If you are an owner of an old house, especially one between the 30s and 80s you are probably surprised to find floorboards under the carpet. The good news is that these floorboards are most probably in pretty good condition without damages by major issues because somehow the carpet above worked as a protective layer. Then, if you are wondering what to do with your discovery and how to enhance its beauty and improve its condition, better get in touch with flooring professionals and they will advise you what is better for your floors.
The restoration project in that case usually consists of three steps – repairs, sanding and sealing + staining. In fact, if you hire experienced and knowledgeable professionals the chance to enjoy flawless wooden floorboards is pretty big and you won't even break the bank if you contact a reliable and honest company.
If the floorboards are in poor condition, some repairs are always recommended. Missing or broken planks would be replaced with the perfect match. The professionals will also get rid of the squeaky sound and treat the thinner and worn patches. Non-structural gaps will be filled with fine wooden dust in matching shade and resin. Once the construction is completely sturdy and solid, you have the perfect base to continue with the sanding process.
Wood floor sanding is an essential part of every restoration process. While repairs work for durability and stability, sanding is dedicated to treat the surface, improving it visually and working as protections. In the hands of experienced professionals, the sanding machines will do wonders you haven't even expected. The professional companies used equipment of belts with different grit so every inch of the surface will be treated to a smooth and sleek finish.
Once the surface is sanded and all the imperfections are removed, it is the perfect time for sealing and staining. Sealing is the process of applying finishing products, which will soak into the structure and make the floor even more durable. The finishing product also acts as a protective layer on the surface. Staining is great for update and refreshment. The process is recommended after sanding for good colour contrast, otherwise, the colour pigments tend to highlight all the imperfections.