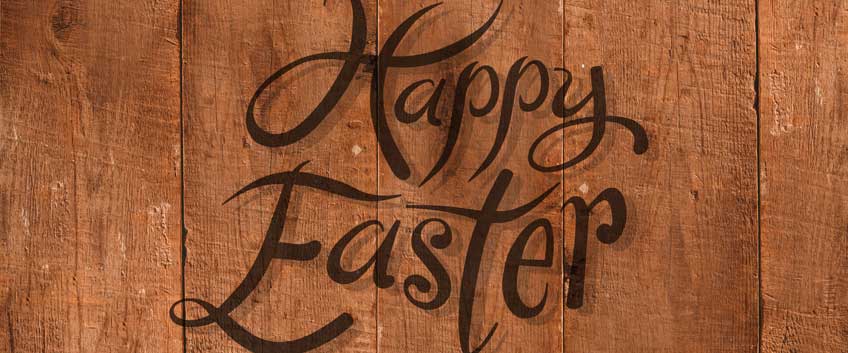 With the Easter season coming up, we are preparing for a more "active" lifestyle at home. This season is associated with a lot of family gatherings, guests, dinners and other Easter activities in full swing. With all the events and activities coming up, taking care of your home and most importantly – of the wooden floors that suffer a lot of heavy traffic and high level of everyday use especially in busy areas like dining rooms and kitchens, is more than essential. If you have children and pets, wood floor maintenance during the holiday season has even more important role.
Today we are going to share with you a few simple, but very effective and helpful tips and tricks for cleaning solid and engineered wood floors during these busy holiday days.
The first and most important thing is to know the type of wooden floor you have and its finish. Being aware of this information will help you provide your floor with the appropriate cleaning and maintenance treatment and save its flawless appearance and condition for longer, adding long-lasting protection. Most recently manufactured hardwood floors have a urethane factory finish, while older and treated differently floors may require a slightly more different treatment and procedures.
Here is how to take care of urethane finished hardwood floors:
Place interior and exterior doormats to reduce dirt, grime and debris entering the room and causing scratches and dents. Place rugs and mats strategically around the room and especially in busier areas where heavier traffic is expected. Those will not only prevent the surface of the floor from scratches, dents, spills and marks but also they will make the place look and feel cosier and warmer. Do not use rugs with rubber or vinyl backing, because these materials are generating moisture.
Do not neglect your cleaning routine because of the busier schedule around the holiday. Maintaining your hardwood floor in good condition is a year-round necessity. Sweep, dust mop and vacuum as much as needed. Removing dirt and dust is essential, otherwise, they may act like sandpaper and leave scratches.
Spills and liquids should be removed immediately because they can leave stubborn and even permanent marks and stains.
Clean real wood floors only with cleaning products that are designed exclusively for this purpose. Stay away from ammonia and abrasive products and go for neutral or close to neutral pH products.
Never use steam cleaners and water directly on the surface. Rather than that use damp mops and remove excess water immediately. Water and moisture are very bad for wood because they make the wooden boards swell and lead to bending. Water and moisture can also permanently damage the finishing layer.
Protect your floor from direct sunlight. Use curtains and blinds and shut them down whenever you can, especially if you are going on vacation and leaving the house empty. Finishing products with UV filters are another option you can invest in. Protection from direct sunlight will prevent colour discolouration and ageing.