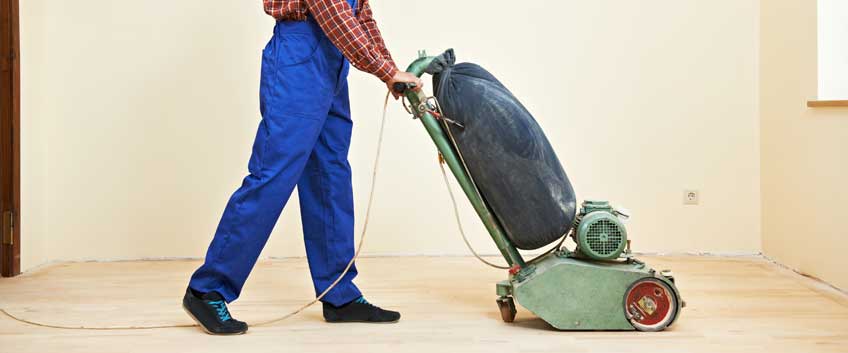 You want to refinish and re-send your wooden floor, you want its condition improved and you want it better looking. You know that there are many professional wood floor sanding and refinishing services offered out there, but you do not know what to expect at all. Because of that, we have decided to outline the main things you can expect and have to require from your contractor when hiring a wood floor refinishing company and we hope that we can help you make a better decision when spending your hard-earned money and desiring amazing results. Based on our experience and expertise, we can give you some guidelines and so, but please remember that every company, their method of delivering the job as well as every project was undertaken are different and what works for some people won't necessarily work for you.
The Initial Contact
The first step, as you may imagine, is getting in touch with the company you are interested in hiring. At this time you are going to get your first impressions too. Left yourself to be led by them, you are hardly ever going to be wrong if you do that. A flooring company has to be easy to access and quick to respond. The company has to be able to offer a few options for getting in touch, be it via telephone, via an online contact form or by visits at the office/showroom. A good and reliable wood floor sanding company will also offer free and no-obligation estimates for its clients, which is a good thing because you will have the opportunity to prepare yourself for the time and budget required for the service. Always ask for a written quotation.
Once you make a contact
The company has to send people in a convenient for you time to inspect and estimate your floor. Some floors cannot be sanded, others require additional repairs. Space has to be measured and then the specialists will discuss with you the colour and finish options. Then you will be provided with a very detailed estimate, including the type and colour of stain or dye, the finish type and baseboards as well as the cost of every service included – sanding, sealing, staining.
Scheduling the project
Now it is time to move forward with the project. The service delivered will be scheduled after specifying some details like how long you will need to be out of your home (if required at all), what schedule is convenient to you (do you want the job to be done during the working week, or maybe on the weekend), are there any other contractors that may be working on some projects in your home and anything that may concern you. A good wood floor sanding company will always put your comfort and convenience in the first place!
Since this topic is very broad and we want to be entirely helpful, be sure to check out part two of this article.