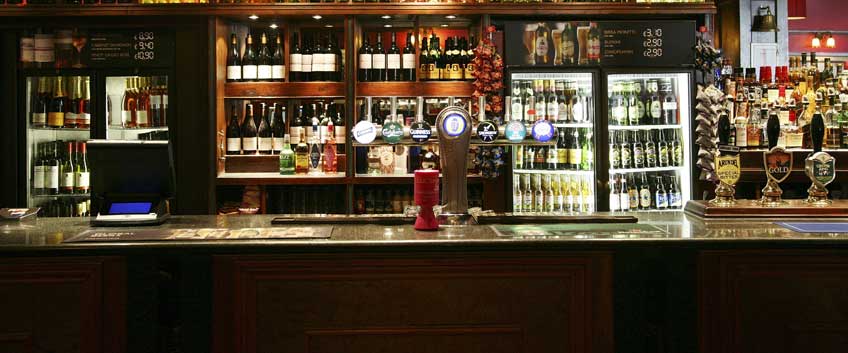 When it comes to business, you want the best for it, which means that sometimes you may have to make a bigger investment in order to achieve the best. We cannot forget that clients and customers base their first impressions on the way your workplace looks, be it an office, a restaurant or a pub. Making a lasting and positive first impression is very important and this is determined by the appearance of your workplace and whether it is professional-looking or not, cosy and inviting or not, etc. So what is left to you is to make a very smart and well-informed choice in order to achieve the appearance that speaks to your clients. You can easily achieve that by investing in a hardwood floor.
Of course, when it comes to establishments like restaurants and pubs, you know that clients and customers are looking for entertainment, relaxation and time that is well-spent. Here is where the appearance and the feeling of the setting get even more important. On the other hand, as a businessman, you would like to make clever and long-lasting investments that guarantee value for money. This is where hardwood flooring comes as a first choice. No matter what we say about hardwood, it will never be enough to describe all its benefits and advantages. Hardwood is a perfect choice for any style and décor because it matches them all and meets the individual requirements of anyone's taste for sure.
This is because of the amazing variety of options like colours, textures, shades and finishing effects you have with hardwood flooring. Even more than that, hardwood is always professional-looking and appearing, elegant and stylish and never too overwhelming. Although hardwood flooring is a huge statement piece that draws attention, it is simple and easy to match with everything and won't make your pub looks too overwhelming and intimidating. In terms of stability and long-lasting power, hardwood is most probably the best choice. Although solid wood floors might be a bit too prone to interior humidity and moisture, you can easily overcome this problem by making the required preparations and additional maintenance. Otherwise, hardwood flooring can last up to 100 years and still look amazing.
In terms of maintenance, hardwood materials are a piece of cake. Hardwood's nature is hygienic and dirt, dust and bacteria buildups won't be a problem at all. Daily vacuuming and cleaning with a damp mop will do the trick and leave the surface super clean and amazing-looking. Although hardwood is pretty highly resistant to scratches and dents, if these appear due to everyday use and high traffic, you can easily get rid of all imperfections by simply re-sanding and re-finishing the floor every few years and it will look brand new once again.
Let us confirm that hardwood flooring is also a very comfortable choice in terms of anti-slipping and sound-proofing abilities. Adding the right insulation to prevent harsh sounds and noises be distributed all around the place and outside it is a great opportunity that brings you peace of mind for you and your business. In addition, you can easily treat the surface of your floor to be as slip-resistant as something can possibly ever be!