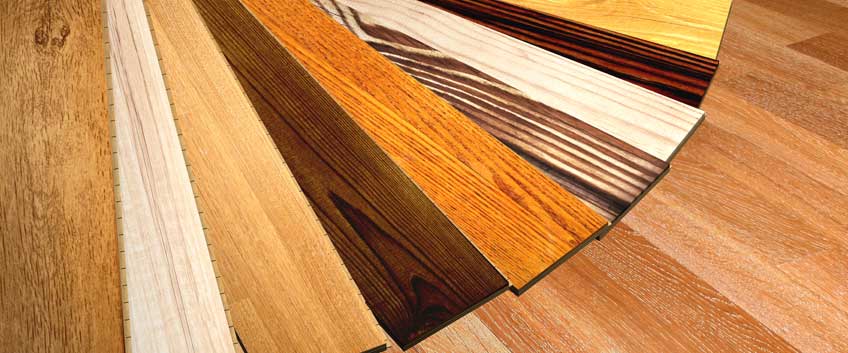 Hardwood flooring is first recognised as an alternative to the already existing marble flooring in the homes of the wealthy ones in the late 1600's in France and from that time on, it slowly, but surely makes its way through the homes of thousands and thousands of people, mesmerising with its own and unique beauty and elegance. Although there are some peeks and some downs in the popularity of hardwood as a flooring option, for the last couple of decades, we see hardwood on the top of its fame, winning over the hearts of so many people, being installed in domestic and commercial settings and being a top trend that is here to stay for a long, long time. Hardwood floors are core elements of so many styles, starting from rustic and traditional, shabby chic and vintage, through Scandinavian and minimalistic to urban and modern – we all enjoy some hardwood in our lives!
With such a great variety of styles, designs, wood species, colours, finishes, additional effects, patterns and combination, it is hard to say no to hardwood! There is something on the market for anyone's taste and personal preferences and hardwood floors fit perfectly in any setting under the sun! Although current trends are constantly changing – from narrow to wide planks, from dark to light colours, from warm to cool undertones, from prime to rustic grade, the basic and natural beauty of the wood will remain highly preferred and beloved.
Although hardwood comes with a lot of natural beauty and a very sturdy nature, it still needs some maintenance and care every now and then, so the floor can be in perfect condition. With the invention of the first electric sander in the 1920s comes the opportunity for everyone to have a wooden floor with a perfectly even and uniform look and to say goodbye to issues like scratches, dents and stains. Manual scrapping is no more a thing and the maintenance of a wooden floor gets cheaper and cheaper with every next year.
In the 1940's the maintenance of a wooden floor consisted of professional installation, sanding and at least two coats of shellac and wax finishes (replaced by lacquer and polyurethane in the 1950's). Back then, hardwood used to be re-finished every week. Thankfully, today's products market and maintenance branch are well-developed and a freshly re-finished floor can last for years and years.
With the carpet boom in the 1960s came the crash of the hardwood flooring market, when people were tired of the constant and hard maintenance. Luckily enough, hardwood manufacturers were motivated enough to bring back hardwood floors at the top and started developing and designing more efficient and time-saving methods and equipment for better and longer-lasting maintenance.
Interesting facts:
Red Oak is the industry benchmark for comparing the relative hardness of different wood species.
90% of the real estate agents confirm that hardwood floors add a lot of value to new and resale homes by making them sell faster and for more money.
Solid wood floors can be refinished up to 10 times and still look like brand new after each treatment.