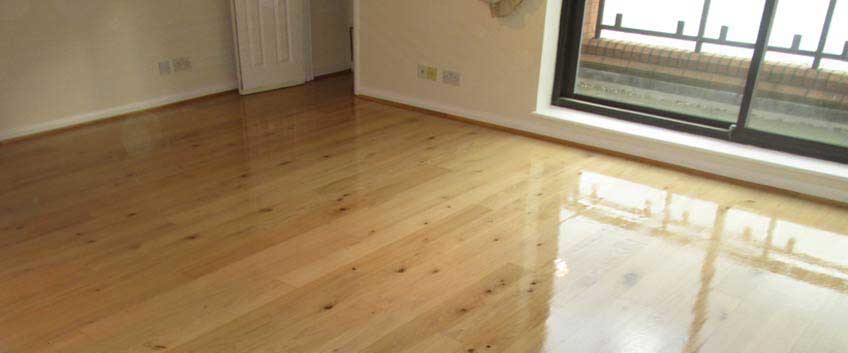 Wooden floors are popular and preferred for many reasons like functionality, stability and more, however, their natural beauty and elegance are still their best selling point. There is no other type of flooring to bring so much character and uniqueness to the property like real wood floors. In addition, with the great diversity of wood species used by the manufacturers, you can be sure that you always will have the most suitable choice for your style, design and taste. Real wood floors come in a variety of textures, grades, colours and natural patterns, which will surprise you with their one-of-a-kind beauty and character and can also be treated and completely transformed into a customised look by your choice.
If you want to keep the initial beauty of your wooden floor, make sure to follow the maintenance plan, recommended by the experts. Wood floors are a low-maintenance product, which won't make you spend too much time, money and energy on keeping them in good condition. Simply make sure you do it right and as often as recommended. However, if you decide to neglect the recommendations, or if your floor is already way too tired and sad, there is a great opportunity to bring it back to life. Restoration is the concept of the sanding and refinishing treatment, which have the full potential to do wonders with old and neglected floors. It will also restore and improve their stability, longevity and solidness, but this is a topic of another discussion.
Let us explain how the visual improvement of your wooden floor can be achieved in a few easy steps. Keep in mind that sanding and refinishing are recommended when the floor is in fairly good condition and if there are major issues and problems, they have to be solved beforehand. The first step you have to do is starting with the sanding treatment. Every type of real wood floor can be sanded, although you have to consider some things like the age of the floor, its condition and previous treatments. Sanding will remove all the finer imperfections from the surface including scratches, marks, stubborn stains, discolouration and dirt build-ups.
After sanding the surface of the floor will be very smooth and sleek and you can continue with screening. Screening with a mesh pad is especially recommended for parquetry to ensure any cross grains are removed and the finishing products will adhere successfully. Then apply a primer layer of lacquer and once it is dry, you can carry on with the application of the finishing products and colour pigments, if you consider any. Buffing between the lacquer layers will guarantee an even more flawless look. Don't settle on the old and worn-looking floor and ask for professional help to find out all the opportunities your wooden floor to look and feel great.