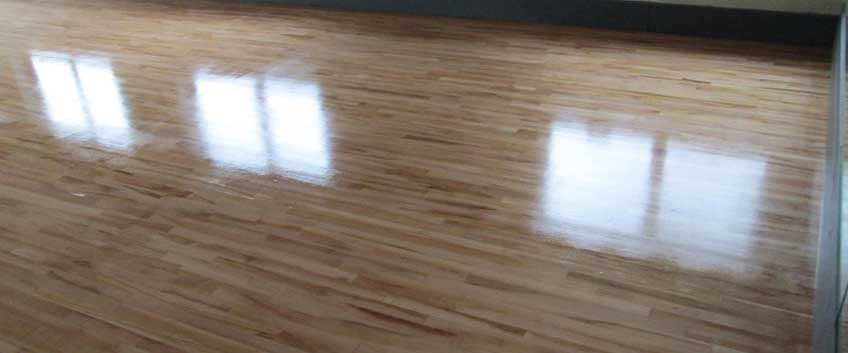 Hardwood flooring purchase can be a pretty overwhelming and complex decision with so much variety of wood species, colours, textures, styles, grades, patterns… and so on! Today's wood flooring market is doing a great job in confusing people, but with little help from the experts you would know where to start from and you will understand your priorities when purchasing a hardwood floor. Well, to make things even harder, choosing the right wood and the right type are not the last things you have to deal with, because you have to consider the right type of finish, also. Fortunately, many people see a great chance to customise their own wooden floor and allow their imagination to go wilder, so we guess that choosing a wood floor finish is, possibly, not that of an unpleasant duty.
Wood floor finishes are highly important for the hard-wearing and long-lasting power of the floor. Once applied on the surface of the newly installed floor, the finishing product will create a protective barrier that preserves the bare wood underneath from the aggressive environment, high traffic and a number of minor and major issues. In addition, depending on the finishing product you choose, you can add one extra twist and improve the look and appearance, customising it according to your taste, making your floor looks extra glossy, extra matt or even extra natural.
Appearance is important, but when choosing the right finish for your wooden floor you should have other priorities than just the look. As we have mentioned, the finish is the barrier between bare wood and all the possible issues that may happen such as floor scratches, dents, spills, stains, dirt, dust, etc. When on the flooring market, you will notice that in terms of finish you can go for prefinished wood boards that leave the factory with an already applied finish. The second option you have are the unfinished wood boards that allow the freedom to customise them after they are installed. Here are a few recommendations for all of you that prefer to go for unfinished materials.
In fact, each option has its benefits and can give its fair share to the whole project. There are a few main types of finishes you can choose from – wax, oil, lacquer, while there are also hybrid alternatives, UV filters added and so on. In terms of the look, there are four main options you have – matte, satin, semi-gloss and glossy. After a little glimpse of the client's recent preferences, we can say that glossy finishes are a rare choice nowadays. Although they add a classic and very sleek look to the floor, the new tendencies are going for a more natural look. In addition, glossy floors are the hardest to maintain in good condition for a long time. On the other hand, the matte effect gains more and more popularity for the last few years. This is also the easiest type to keep clean and in good condition, showing the least amount of wear.