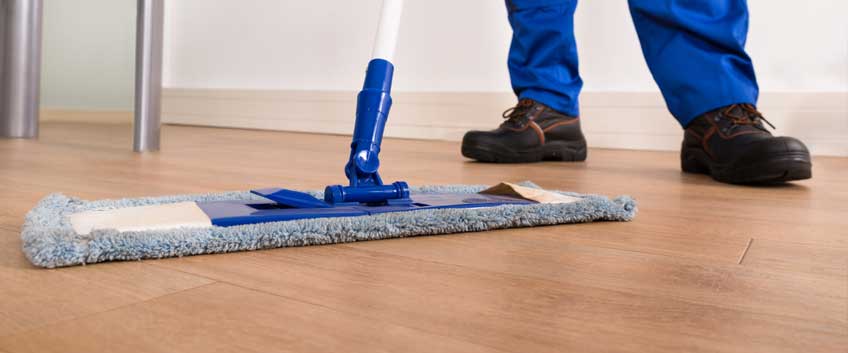 When it comes to spring cleaning, we all know that it is a necessity that needs to be done, no matter what. Deep cleaning the entire house, paying attention to all those hidden and dusty corners and nooks of the house that have been neglected for such a long time. Spring cleaning also includes more thorough care for all the things we haven't look after for a long time like upholstery, carpets, curtains, mattresses, hardwood flooring, etc. Well, enough about spring cleaning, we all know what it means, how much time and energy it may take and how satisfying the final results are.
What about autumn cleaning? You haven't ever heard about it? The chances of autumn cleaning not being on the top of your priority list are big, however, here is the perfect chance to get to know each other better. Comparing it to spring cleaning, autumn cleaning is the same thing. Just take a deeper look and you will find all the similarities – cleaning in a season transitional period of the year, getting ready for a new season and allowing a new start. In some means, autumn cleaning is even more important than spring one, considering the fact that ahead are colder days, you are going to spend mostly at home and you need to make it super cosy and comfortable for you and your family. In addition, autumn offers even more new starts than spring, including back to school season, a long and enjoyable holiday season ahead and all sorts of new beginnings and starts that you may found along the way. Of course, this pretty much means that as soon as you make your home ready for the new season, you will have enough time and energy to deal with everything else.
Considering the fact that a wooden floor is a key feature of every interior design and a very important feature of the home, paying special attention and ensuring some visual and improvement in its condition as well as some preparation for the upcoming colder days, now this is something you cannot miss doing! Improving your hardwood flooring is not that hard and time-consuming at all, believe us! Depending on the age and previous treatments, but almost anytime, your solid wood or engineered wood floor can be re-sanded and re-finished easily and brought back to its initial beauty and glory back again. Sanding is going to get rid of the old, worn and dull finish on top of the floor along with all minor scratches, dents, gaps, discolouration and such issues, while getting ready the wood species and grain for the upcoming re-finishing. Re-finishing is important for adding extra hard-wearing and long-lasting power and will upgrade the look, colour and grain.
If you are sick and tired of the look of your floor, autumn is the perfect time to change it like magic. You can easily change its colour and make it look like something completely different, new and fresh by adding a layer or two of flooring paint or dye. It could be just a slight shade added, or a completely opaque colour, it all depends on what you would like. Finally, sanding and refinishing are very important maintenance services that will get your wooden floor ready for colder and humid days. While wood is prone to issues that are a subject of humidity, temperature and moisture changes, sanding and sealing are going to add that extra protection and ensure your floor is not going to get damaged.