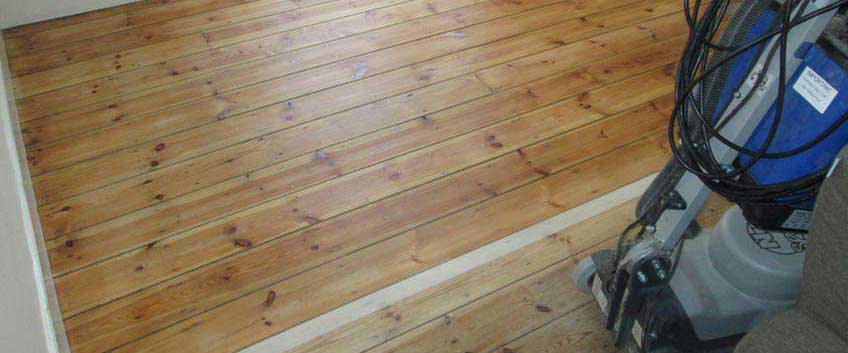 The natural wooden flooring is probably the widest spread choice for flooring. The reasons for this are very much – it looks always fashionable and modern, it gives a stylish and beautiful look to the whole room, and it is functional and can be maintained quite easily thanks to the modern equipment and products, available nowadays on the market. If you are wondering what exactly the type of flooring to install in your home, be sure that this is the right choice. Although its price is higher, compared to the prices of the other types of flooring, it is durable and will be long lasting in time. So do not hesitate anymore, the natural wooden flooring is a great option.
The investment in the hardwood floor is one for a long period of time. It does not lose its beauty and fashionable look in time. For example, if you have a carpet in your home, with the years its appearance will become less attractive and it will get dull. The natural wood floor can also look worn out in time, but there is a solution for this. You will not have to totally exchange it, you just have to turn to a professional company for having it sanded. This procedure will make it look as if it just had been installed. This can be pointed out as another advantage of this kind of floor. It can be revived and look even better than before.
The experts in sanding know their work really well. They have years of experience in this field and can make every flooring from dull looking into a beautiful masterpiece. The equipment and the products that are used are of crucial importance for the good final result at the end. After the sanding is performed, a lacquer has to be applied to it. This will make it look shiny. Also, you can also have its color changed by selecting a lacquer in different shade from its present color. In this way, you will not only have your flooring revived but also you may achieve a completely new look of your room.
The sanding procedure will not take a lot of time. The experts will do it for 2 to 5 days. Of course, there are many factors that have their influence. For example the humidity, the weather – if it is rainy, the lacquer will need more time until it dries, etc.
So, take the decision for the renovation of your flooring now. There is not anything more beautiful than the well maintained, great looking flooring in your home. The sanding will make it look absolutely stunning. You should also turn to professionals if you really want quality service. Do not try to perform the procedure by yourself, if you do not feel sure about your own abilities. The experts will do the sanding better and will make your flooring look as if it had just been installed.