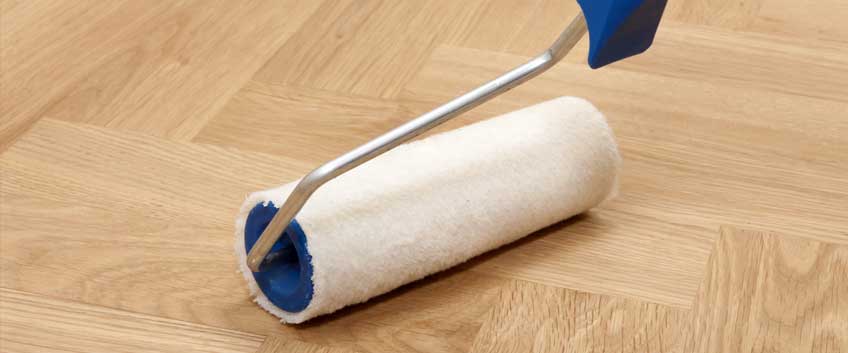 One of the biggest advantages of wooden flooring is the fact that its condition and appearance can be improved over the years when usually wear and tear leave their traces and occur the way your floor would feel and look. Sanding, repairs, maintenance and refinishing are just a few of the methods for making the old, distressed and tired wooden floor look brand new and just installed again and this is a huge selling point for many people out there.
When it comes to wood flooring repairs, you have the flexibility and freedom to do some spot repairs or to entirely refresh and improve the look and condition of the floor. You can either cover up some minor issues and imperfections like scratches, dents, gaps and scuffs, or you can consider a complete re-sanding and re-sealing, the choice is yours and it depends on the condition of the wooden surface as well as on the number of factors, your budget and time included. Either way, the final result is guaranteed to be a visual and improvement in the condition.
When it comes to oiled wood flooring, things get even easier and faster. Oil finishes usually boost the natural beauty, colour and texture of wood by adding some extra protection. With that being said, it is considered that oil finishes will show less distress and your floor wouldn't turn into a patchwork quilt in some time, unlike if you have a high gloss finish, for example.
Even if you have absolutely no previous experience with repairing spots on your wooden floor, you still can DIY the job and get some good results. However, if the floor needs some serious repair or dealing with major imperfections, then better to leave the job to the professionals. In addition, it is important to mention that prevention is always better than cure, which means that having a good maintenance routine and trying to avoid any issues in a smart way is a good way to go with your wooden floor and prevent the need for serious repairs.
There are many ways and methods you can follow for protecting the wooden floor and preventing some serious issues. Things like not dragging furniture pieces and heavy objects over the wooden surface, cleaning regularly, wiping off spills and liquids from the surface immediately, preventing permanent stains and even placing a few mats and rugs here and there, or not wearing shoes inside the house are a good start for a good maintenance routine. The cleaning method you decide to use for your floor has to be adjusted to its type as well as to the type of finish. Prevent water damage by not using excessive water as well as using a cleaning product that is designed exactly for wooden flooring and has a neutral pH.
In the case of oiled wooden surfaces, as we have already mentioned, the biggest advantage is that they do not show small imperfections, fine scratches and scuffs that easily. They also can be easily refreshed and brought back to their initial beauty by re-coating with the same oil finish occasionally. The best part is that you do not need to hire a sanding professional for making your floor look fresh again. In case there are more serious damages, you can get a filler that will solve the problem and even out the surface. In case the damage is really serious, then re-sanding and re-finishing are probably going to be required. Be sure to leave this job to the professionals, so you can get the best results.