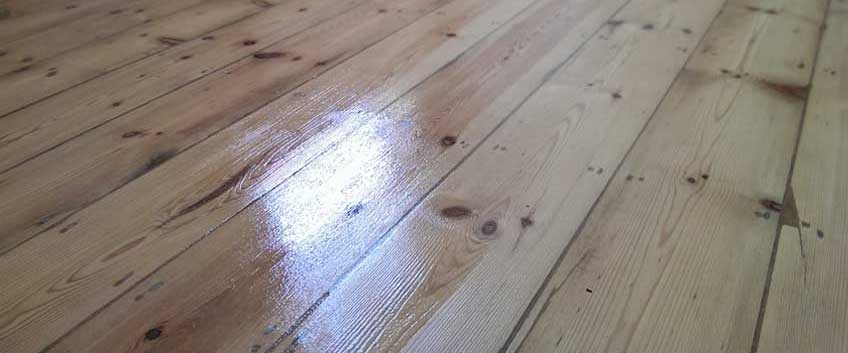 Hardwood has been a popular choice of material for floors for so many years. Bringing the simple elegance. Warmth and cosiness to every room where installed, hardwood floors last forever and unlike the other floor materials, solid wood highlights the traces of everyday life instead of losing the initial beauty and quality. It is the nature of the completely real wood product to have the unique texture, pigmentation and natural marks, which add one of a kind appeal to every flooring construction, so every hardwood installation is different and has specific features such as the variety of snowflakes shape and patterns.
In addition, hardwood floors come in so many wood species you can choose from. Luxury mahogany, mystic and stylish dark cherry, simple and rustic oak or fine and homey pine, every type of lumber bring a special vibe to the house, making the flooring the focal point of the room, statement and bold, or working as a simple and clean background for bold furniture and eccentric decoration. Purchasing a hardwood floor is your guarantee for greeting the initial and genuine European style in your home or commercial building, welcoming the classic Italian spirit or enjoying the exotic cross-references of rare wood species.
Well, we are only on the start line, because the list of the hardwood goodies is long. Besides the variety of materials choice and their beauty, hardwood floors are signature with their longevity and durability. Purchasing a solid wood installation is your guarantee you can enjoy it for decades, passing it to the next generations in perfect condition. With that being said, solid wood is a great choice for commercial buildings, where the floor constructions suffer more high traffic and aggressive environment than usual. Although hardwood is solid and durable, because of its natural structure, it can get worn and dull with time and the sanding service is a great alternative for floors, which start to lose their initial beauty and stability.
Solid wood floor sanding consist of removing the worn finish top layer and a thin layer of the wood's surface if needed, that means if there are deep scratches, dents and gaps, or spots, affected by wear and tear. Although sanding tends to have the fame of messy and not so good for the floor service, finding a reliable service company, especially with the wide choice on the Croydon's market today, will save you a lot of time, energy and money. Unlike most types of manufactured lumber material, used for flooring installations, solid wood can be sanded more than once during its life, because it is made completely from real wood and you don't have to deal with thin wood layers and artificial materials.
However, sanding is not a typical DIY project most of the time, because it needs a lot of professionalism and knowledge and your own floor is definitely not the place you want to gain them and experiment. Right after sanding the wood's surface has to be sealed and stained and they say you can recognize the amateur job by the stained wood floor because the dye pigments will highlight all the imperfections. You can find many great sanding service companies in Croydon and Croydon Floor Sanders is one of the options. In case you want to know more about our values and vision, contact a member of our solid wood flooring service on 020 70360625.