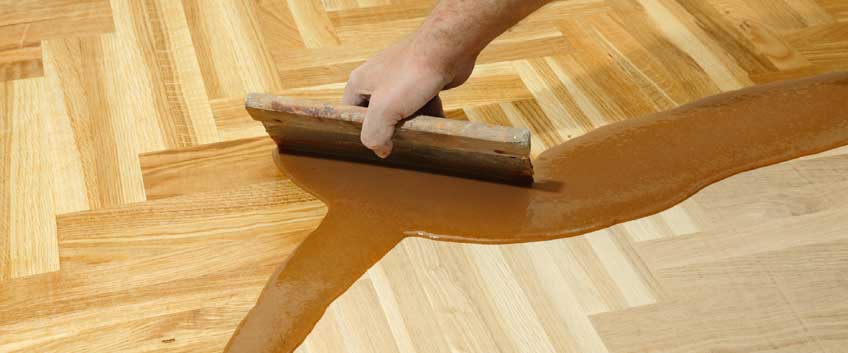 If your hardwood or engineered wood floor have seen better days then you know that wood floor sanding and refinishing is your best solution. Not only just a part of maintenance in general but also a great, easy and timely way to improve the condition and to get back your floor to its initial beauty, wood floor sanding and refinishing are both the processes that ensure removing all imperfections like scratches, stains, discolouration, chipping finish and leaving you with extra smooth, clean and uniform look, protected floor and improved solidness. If you are already considering wood floor sanding and refinishing services, then here are 6 helpful tips for planning the procedures ahead:
Get an estimate
Most of the professional wood floor sanding contractors will offer a free and no-obligation estimate and this is something you have to totally get the advantage of! Remember, never put a deposit down before you are provided with an in-home estimate! Have your time to do your research beforehand, think about recommendations you can get, customer service and reviews past work of the company you are planning to work with and always read the bottom lines! You can expect hidden costs and unexpected expenses when working with some contractors, so be sure to discuss the whole payment plan beforehand.
Choose a floor stain carefully
Usually, wood floor staining is recommended right after the sanding service, because the pores of the wood are open and the stain will soak more successfully into the wood's texture, ensuring a long-lasting effect and uniform look. However, if you are planning to change the colour of your floor, you have to be careful with the stain you are going to buy and use. Once again, take your time to do research, visit showrooms and galleries and ask for examples to get a feel for what a particular stain looks like on a larger scale. Consider your personal taste and think about what colour would stand the test of time and is more than just a current trend.
Make a plan for your pets
If you happen to have pets at home, then the area where wood floor sanding and refinishing are happening is not the best place for them to walk around. While all the magic is happening at home, you would like to keep your furry friends out of the house – it is for their safety as well as allowing the contractors to do their job faster and hassle-free. Although most of the floor finishes are not toxic, it is a good idea to keep pets away, because they can easily scratch and damage a newly applied finish.
Paint the walls now
If you are planning a full-on renovation project, then you may consider painting your walls, not only refinishing the floor. In this case walls painting is recommended before sanding the floor, so if there are any accidents happening such as paint splashes, spills and so on, these can be then removed during the sanding process.
Prep the space
Remove furniture, rugs, decorative items and valuable art pieces out of the room where sanding is planned. Sanding is a messy job, although most of the companies work with equipment that is almost completely dust-free.